NDWC Mini Retreat
---
Date/Time :
Saturday, 10 Nov 2018 - 11:00am - 3:00pm |
Add To Your Calendar
Location :
St. Ignatius Martyr Catholic Church, 128 W Oltorf, Austin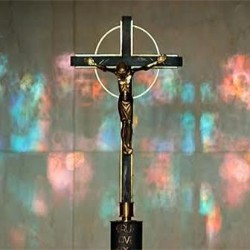 ND Women Connect  is hosting a mini-retreat for ND Women and Alumni, SMC Women and Alumni, St. Edwards Women and Alumni, and any female friends of UND. The retreat will be held at St. Ignatius Martyr Catholic Parish, Fr. Payne House, Austin.
Last year marked the 10th anniversary of the beatification of the founder of the Congregation of Holy Cross – Blessed Basil Moreau, CSC – the religious order that founded and sponsors the University of Notre Dame.  This retreat will continue our focus from last year, reflecting on the principles contained in Blessed Basil Moreau's writings; those that have shaped the members of Holy Cross and all their ministries.  To RSVP, contact Nancy.
 Saturday, November 10th 11 AM – 3 PM
See other similar upcoming events:
Young Alumni
,
Catholic & Christian Spirituality
,
Current Students
,
Senior Alumni
,
ND Women Connect