Holiday Volunteer Event – Brown Santa
---
Date/Time :
Sunday, 7 Dec 2014 - 2:00pm - 4:00pm |
Add To Your Calendar
Location :
Brown Santa Warehouse (2014), 401C Parker Dr, Austin, TX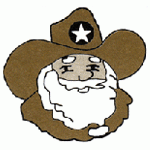 The Notre Dame Club of Austin will once again assist Travis County's Brown Santa in wrapping presents for families in need this Christmas season. Our club has been volunteering with Brown Santa annually for approximately 17 years! This is a great event for alumni and friends of all ages. Participants help select items from donated books, puzzles and toys, and then wrap and tag all packages "From Santa".
Please RSVP by 12/5/14
See other similar upcoming events:
Community Service