ND Women Connect – Shared Read
---
Date/Time :
Wednesday, 14 Feb 2018 - 11:00pm - 11:59pm |
Add To Your Calendar
Location :
, ,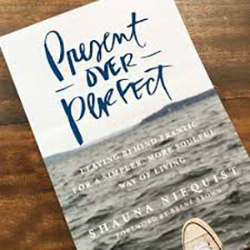 NDWC Shared Read 
NDWC's 6th On the Same Page: Shared Reading Experience will begin next week! We'll be reading Present Over Perfect: Leaving Behind Frantic for a Simpler, More Soulful Way of Living by Shauna Niequist.
Want to participate in the virtual discussion? Join the Shared Read Facebook group.
Our online conversation will take place from Wednesday, February 14 – Wednesday, March 28.
Stay tuned for the ND Women Connect – Austin live discussion date in March or April
See other similar upcoming events:
ND Women Connect