NDWC: Shared Book Reading
---
Date/Time :
Saturday, 8 Apr 2017 - 1:00pm - 2:00pm |
Add To Your Calendar
Location :
Cafe Express, 3418 North Lamar Blvd, Austin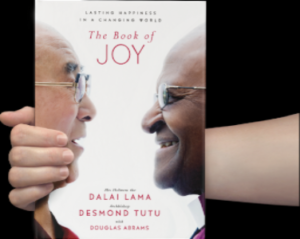 Please join us at the ND WC Austin Chapter Lunch and Book Discussion.  Please join us to share your insights on the book, living with more joy, and which practices you find the easiest or most challenging in your life.
The shared read selection for Spring 2017 is The Book of Joy: Lasting Happiness in a Changing World by the His Holiness the Dalai Lama and Archbishop Desmond Tutu (2016).
Individual alumnae and NDWC groups around the country will read and discuss the book during Lent. The virtual discussion will take place from Wednesday, March 1 – Thursday, April 13 via a Shared Read Facebook group (please join if you haven't already!). The online conversation will be complemented by NDWC local group discussions happening throughout March and April.

See other similar upcoming events:
ND Women Connect