NDWC: Lady Irish Basketball Game Watch
---
Date/Time :
Sunday, 19 Feb 2017 - 4:00pm - 7:00pm |
Add To Your Calendar
Location :
La Manchaca, 2203 Hancock Dr., Austin, TX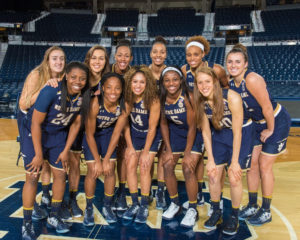 Come cheer on the 8th ranked Lady Irish as they face Syracuse in an important conference matchup. As of this writing, the women had a record of 20-3. Plan to come by for some food, fellowship, and great hoop viewing. Tip-off is at 4:00 PM, so come for the start or drop by as your schedule permits. The venue will be a family friendly one; friends and family should feel welcome to attend!
See other similar upcoming events:
ND Women Connect