Season Kickoff at BD Riley's – ND-TX 1996
---
Date/Time :
Saturday, 27 Aug 2016 - 2:30pm - 6:00pm |
Add To Your Calendar
Location :
B.D. Riley's Irish Pub, 204 E. 6th St., Austin, TX 78701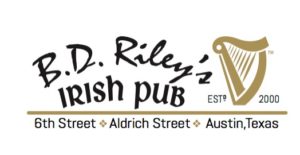 In anticipation of Notre Dame coming to Texas in early September, the 1996 ND/UT game will be shown at BD Riley's on Saturday August 27th @ 2:30 pm, a week prior to when Notre Dame comes to town.
Come to BDR for appetizers for early visitors, drink specials, and free parking – but most of all to meet our newest alumni, reconnect with the Club, and support your organization as we prepare for the incredible event lineup as ND comes to town. This is a family friendly environment, so please bring your kids.
If that's not enough, this will be your first opportunity to buy or pick up your pre-ordered ND-Texas game t-shirts.
Free Parking: Park in the Southwest Tower Parking Garage on 7th between Brazos and San Jacinto Streets; Enter on south side of 7th street.
See other similar upcoming events:
Camaraderie