Fiesta Bowl Game Watch – ND vs OSU
---
Date/Time :
Friday, 1 Jan 2016 - 12:00pm - 4:00pm |
Add To Your Calendar
Location :
B.D. Riley's Irish Pub, 204 E. 6th St., Austin, TX 78701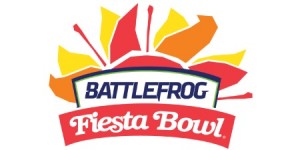 Watch ND blast the Buckeyes at BD Rileys. The Irish hope to cut down the Buckeyes in this year's Fiesta Bowl. We hope to see you there. Go Irish!
---
John, Steve, and the entire BD Riley's family has invited us back for this year's bowl game. We recommend you get there a few minutes early. Parking that time of day on New Year's Day should not be a challenge. The city meters do not charge, so street parking is free, and usually plentiful. If fans choose to park on a surface lot BD Riley's will reimburse you $5.
BD Riley's will be serving free breakfast tacos (while they last) starting at 11 am. Early arriving guests will be able to claim a prime set and get free tacos to ring in the new year. Additionally, BD Riley's will be giving away "The Shirt"s from past years in pre-game drawings.
See other similar upcoming events:
Camaraderie