Graffiti Park
---
Date/Time :
Saturday, 24 Mar 2018 - 12:00pm - 4:00pm |
Add To Your Calendar
Location :
, ,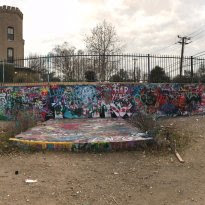 Our Young Alums are gathering for lunch at Zocalo Cafe then walking to Graffiti Park at 1008 Baylor St., to upgrade graffiti to reflect all things Irish.
* The event is BYOSP (Bring Your Own Spray Paint).  Hobby Lobby is a good source. Email Kat for more info.
See other similar upcoming events:
Young Alumni