Annual Pot Luck Dinner & Holiday Party
---
Date/Time :
Saturday, 9 Jan 2016 - 4:00pm - 8:00pm |
Add To Your Calendar
Location :
Home of the Saads, 4906 Mantle Drive, Austin, TX 78746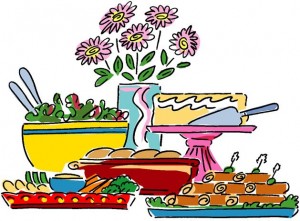 The Saad Family has generously agreed to once again host the Club's annual holiday party! If you've never gone before, this is a wonderful and highly attended tradition for the Club. You will want to be there!
The event is potluck style: The Saad's will provide the main dish but we ask guests to provide the sides. When you reserve your spot here, you can indicate if you will bring an appetizer, side dish, or dessert and how many people will attend with you.
See other similar upcoming events:
Camaraderie