Fifth Annual ACC Alumni Pub Crawl
---
Date/Time :
Saturday, 12 Dec 2015 - 2:00pm - 7:00pm |
Add To Your Calendar
Location :
Rainey Street, Rainey Street, Austin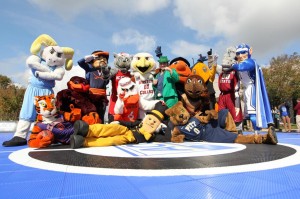 Our Atlantic Coast Conference (ACC) friends are hosting a pub crawl!
Who: Austin alumni from all 14 Atlantic Coast Conference universities (& friends!)
What: Bar crawl to raise money for a great local cause, Council on At Risk Youth (CARY).
Where: Rainey Street
Why: Meet new people, share some stories, talk a little trash, raise money for charity
Schedule:
2-3pm Bar 96
3-4pm Container Bar
4-5pm Lucille
5-6pm Icenhauer's
6-7pm Blackheart
**Donations for CARY will be accepted throughout the event. Drink specials offered to those who donate. Bragging points to the schools with the most attendees and best showcase of school spirit. Bring your friends!
See other similar upcoming events:
Camaraderie