Wine Tasting
---
Date/Time :
Saturday, 15 Aug 2015 - 3:00pm - 6:00pm |
Add To Your Calendar
Location :
Westcave Cellars, 25711 Hamilton Pool Road, Round Mountain, TX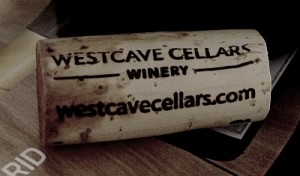 The Club arranged for a wine and food outing at Westcave Cellars, located on Hamilton Pool Road in Round Mountain. The event will take place from 3-6pmon August 15th. Packages can be purcahsed for two tickets that can be used for tastings or glasses of wine plus smoked pig and sides. Discounts are available for children 10 and under or children 11 and over, including adults who would like non-alcoholic options. It will be a great opportunity to get outdoors with your family and fellow alumni to sample some terrific wine!
You can purchase tickets to this event here.
See other similar upcoming events:
Camaraderie